This year I was too busy at the start of December to post a track every single day, and I knew there'd be nothing to do (except write important essays, but who cares about that) between Christmas and New Year, so this year my top singles list is coming to you at the actual end of 2008. My no.1 will be revealed on the 31st. Apart from that, it's business as usual, and I recommend you look up any song you don't recognise because I promise you every one of them is excellent.
The 25th Most Poptastic Single of 2008
Doe Deere – One Touch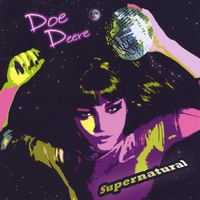 Released: 5th May
Trivia: Doe Deere has a blog of her own, Doe Deere Blogazine, and even popped by here once to say thanks for the support.
Best bits: 1. I've done it all before, gave up my heart AND MO-ORE!
2. Oh darlin' OO-OOH baby baby, look into my eyes… stay! til the night is over
3. One little touch and I'm in pa-ra-dise
The 24th Most Poptastic Single of 2008
Jonas Oakland – Beat of my Heart
Released: 28th November
Trivia: Jonas has to be the least known act in my top 25, but he could have a huge hit with this song in his home country of Sweden. He does the BWO style much better than fellow wannabe Neo.
Best bits: 1. Don't try to stop me now-o-ow
2. I'll be OK, I'll find my own way, I'll leave a trail of dreams behind me
3. You will know where to go, letting go you will grow
The 23rd Most Poptastic Single of 2008
Keane – Spiralling
Released: 4th August
Trivia: Spiralling was the most broadcasted song in the whole world during its first week of release, and is Universal's fastest ever selling download. That's what happens when popular bands release really good songs. Other famous acts should take note!
Best bits: 1. We're tum-ber-ling down, we're spiralling
2. OHH!!
3. Did you wanna be a winner? etc. (very Pet Shop Boys this bit!)
The 22nd Most Poptastic Single of 2008
Hello Saferide – Anna
Released: 4th August
Trivia: The band name is pronounced Hello Safe-Ride, NOT Saffareedee as some strange people think!
Best bits: 1. Could have supported us when we retired, bought us a cottage near the countryside
2. She would have been a sweetheart but with punk rock manners
3. Well I'm real sorry Anna you never got to be, cos your daddy moved on and left me
The 21st Most Poptastic Single of 2008
Montt Mardié – Names Not Forgotten
Released: 8th September (well, that's the album date – not sure if the single was ever released in the end but it deserves inclusion nonetheless, as it's by far his best work)
Trivia: Like Doe Deere, Monty also has his own blog, where he reminisces about East 17 inbetween updates on his latest happenings.
Best bits: 1. On every young girl's wall, on every door, our names are not forgotten
2. Baby why-y are you writing this song? It will prove what you feared all along
3. What if I never learn? It's alright!