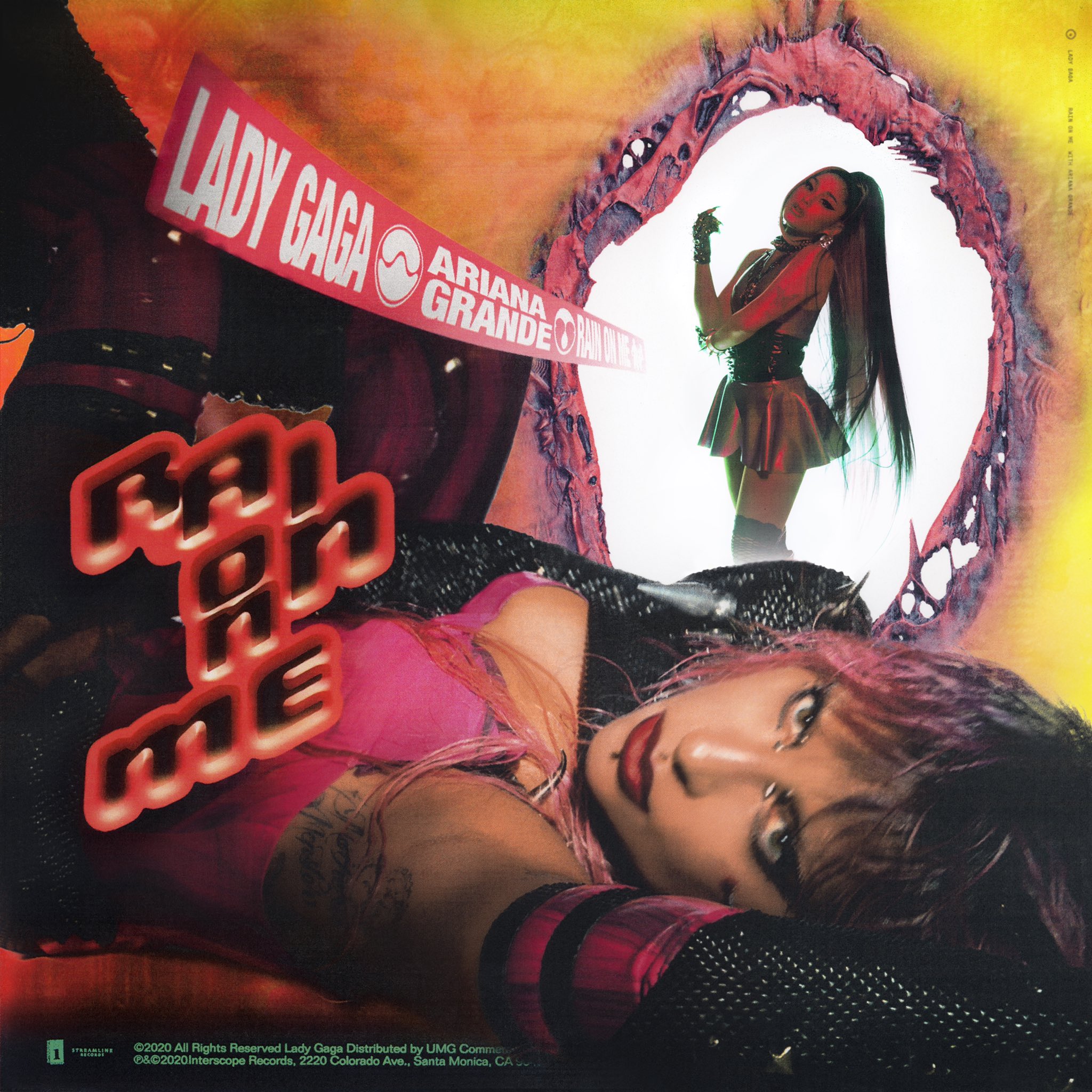 Songs 2-4 switched places endlessly while I was compiling my top 10 this year, but the no.1 never changed. In fact, I was 99% sure Rain On Me would be my no.1 from the first time I heard it.
There was a lot riding on this song and Chromatica as a whole when it was released. We had faced such a relentless onslaught of bad news in the previous months that the news that the album, Gaga's eagerly-awaited return to electro-pop, had been pushed back was barely a blip on the radar. However, as the rescheduled date approached, it gained an unintended significance. By this time, we'd moved from being shellshocked to simply numb. Boredom felt like a relief after months of fear and anxiety. The promise of a great pop album felt like a green shoot, something to look forward to at last. And so, the pressure was on.
If any artist could be trusted to rise to the occasion, it was Lady Gaga, who had already delivered some of the greatest pop moments of the century so far. However, her record isn't spotless. Duets are both her strength (Telephone, Shallow) and her weakness (is it rude to put R. Kelly and Tony Bennett in the same brackets? oops too late). But surely… SURELY… the combined power of Gaga and Ariana wouldn't let us down… well, thank goodness, they didn't.
Rain On Me is just the song we needed. Musically, it's a euphoric party song that would be most at home in the clubs that can't open. It's a disco house banger with a glorious sing-along chorus. But lyrically, it was more fitting for the moment it was released than its writers could have ever predicted. It's a song of resilience, acceptance, escapism, and most of all, appreciating what we have because yes, we'd rather be dry, but at least we're alive.
Released: 22nd May
Writers: Amy Lynn Williams, Jeremiah Burden, Betty Wright, Rami, Nija, BURNS, Tchami, BloodPop®, Boys Noize, Ariana Grande, Lady Gaga
Best bits: 1. Rain. On. Me.
2. I'd rather be dry, but at least I'm alive
3. I hear the thunder coming down, won't you rain on me?