Yes, it's time for the annual tradition where I re-emerge to tell you what I've been listening to this year, before returning back to hibernation, pleasantly reminded of my love for pop music. Over the next 2 days I'll count down from 10-1, sharing some fun facts about the songs and why they made the cut. If you want the full list of songs I've been enjoying this year, or to keep up with my faves in the future, check out my Top of the Poptastic playlist, updated regularly with new releases.
10. ABBA – Don't Shut Me Down
Released: 2nd September
Writers: Benny Andersson, Björn Ulvaeus
Trivia: This song has a double meaning, as confirmed by Björn himself. He explains that it's about a woman who regrets ending a relationship, but it also reflects the band's feelings about their return as ABBAtars for their upcoming virtual concert series.
Best bits: 1. And now you see another me, I've been reloaded, yeah
2. I'm not the one you knew, I'm now and then combined, and I'm asking you to have an open mind
3. I havе learned to cope and love and hope is why I am here now
My take: When ABBA played the first song from Voyage, I Still Have Faith In You, during their webinar in September, I was disappointed but not too surprised – how poptastic can you expect a new single by a group of 70-somethings to be? But I should never have doubted them. They quickly redeemed themselves by playing a second song, the much catchier Don't Shut Me Down, which has a disco-pop sound more in keeping with their biggest hits. Once I connected the dots and realised the lyrics were written from the perspective of a virtual ABBAtar, I loved it even more – it's clever and knowing without forgetting to be fun.
9. Kacey Musgraves – justified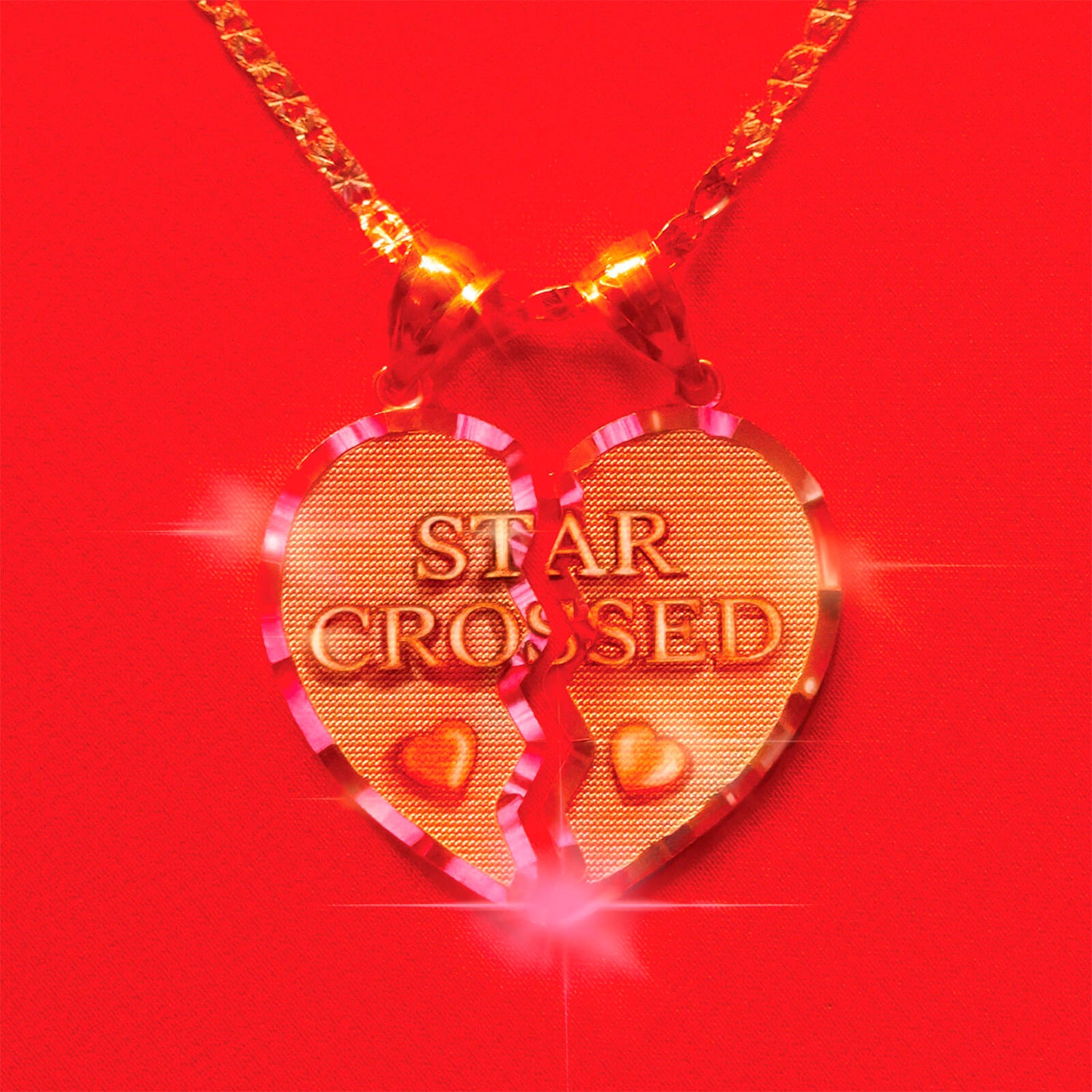 Released: 27th August
Writers: BJ Burton, Ilsey, Ian Fitchuk, Kacey Musgraves
Trivia: Kacey Musgraves made history this year by being the first musical guest to perform naked on Saturday Night Live. Her PR confirmed she was nude but reassured Variety that "precautions were taken." Kacey explained that the decision was inspired by Robin Wright's performance as Bobbi Dylan in Forrest Gump.
Best bits: 1. If I cry just a little and then laugh in the middle
2. Healing doesn't happen in a straight line
3. If I need just a little more time to deal with the fact that you shoulda treated me right then I'm more than just a little justified
My take: There was a lot of anticipation for Kacey's take on a breakup album, but overall Star-Crossed didn't seem to live up to expectations (at least compared to Grammy-winning predecessor Golden Hour) for many listeners. However, I would personally pick justified as my favourite song from either of those albums. Kacey manages to express feelings and experiences involved in a breakup that I haven't heard in other songs, capturing the conflict of being angry at your ex and still loving them at the same time. The lines "healing doesn't happen in a straight line" and "to touch somebody, you know I tried to make that you" seem to catch me off-guard with every listen.
8. Elton John & Dua Lipa – Cold Heart (PNAU Remix)
Released: 13th August
Writers: Elton John, Bernie Taupin, Nicholas Littlemore, Andrew Meecham, Dean Meredith, Peter Mayes, Sam Littlemore
Trivia: You probably know that Cold Heart is a mashup of Rocket Man and Sacrifice by Elton John, but did you know it actually also interpolates two other Elton tracks? The song borrows lines from the little-known single Kiss The Bridge and album track Where's The Shoorah? in addition to the more familiar classics. There's a great explanation of how it all fits together on PNAU's YouTube channel.
Best bits: 1. And this is what I should have said, well I thought it but I kept it hid
2. And I think it's gonna be a long, long time 'til touchdown brings me round again to find
3. Cold, cold heart, hardened by you
My take: The first time I heard Cold Heart was in an Instagram ad for the single the day after it came out, and my immediate reaction was confusion on multiple levels. 1) Why does this song sound so familiar yet new at the same time? 2) Elton John released a song in 2021 that's actually very good?! Most of the credit has to go to PNAU for so cleverly combining the samples to make a track that sounds modern yet takes advantage of the great songwriting in Elton's originals. However, I've also got to give credit to Dua for bringing the lyrics to life with a strong vocal performance, and Elton for being open to new ideas and able to step back and let PNAU and Dua turn this into a 2021 hit.
7. ILON – Tobacco
Released: 26th March
Writers: Ilon Adlercreutz, Ilkka Wirtanen
Trivia: ILON is definitely the artist I know least about in this top ten – I only learned yesterday that she's Finnish. A little more investigation reveals her full name is Ilon Adlercreutz, she's signed to Warner Music, aged 22, and the daughter of a Finnish MP. This was her third single following dark ballad Selfish Love and moody mid-tempo catch-22.
Best bits: 1. I woke up to the smell of tobacco, but there was not smoke left in the air
2. And I know that I'm foolish but if I could I'd choose to do it all again
3. I hate that I want you, hate that I lost you, hate that I woke up
My take: When compiling my Top of the Poptastic list each December, there are always several songs by Scandi pop girls that I've had on repeat, and it's hard to pick which should make the top 10. All of them are great, but they're not necessarily the defining moments that I'll remember the year by, so they rarely make the cut. I first heard Tobacco in August but didn't fully take notice of it until I was making this list… and then suddenly, I couldn't stop listening to it. Tobacco may be a sad song lyrically, but musically it is pure joy. It's super sweet without being saccharine, somehow carefree yet full of emotion. It's a real 'kids dancing around the living room' song, and sometimes that's just what we need. Also I can't fail to mention that this appears to be a lesbian love song (the lyrics use female pronouns, and ILON's love interest in the video is also a girl). It's nice to see this represented so casually, without any need for her sexuality to be a big part of her pop star launch.
6. Galantis, David Guetta & Little Mix – Heartbreak Anthem
Released: 20th May
Writers: Jenna Andrews, Thom Bridges, Lorenzo Cosi, Perrie Edwards, David Saint Fleur, Johnny Goldstein, David Guetta, Henrik Jonback, Christian Karlsson, Yk Koi, Sorana Pacurar, Leigh-Anne Pinnock, Christopher Tempest, Jade Thirlwall
Trivia: 14 people are credited with writing this song, which I think is a record for any song that's made my Top of the Poptastic annual charts (well, I checked as far back as 2011 and got tired, this blog is very old).
Best bits: 1. Hello, it's me your ex
2. This ain't a heartbreak anthem, I don't care what happened, but I ain't got no ti-i-ime to dwell on it
3. I don't wanna feel, I don't wanna feel hollow, chasin' you and me, chasin' all of these shadows
My take: I haven't been particularly impressed with Little Mix's singles since they left Syco (even Sweet Melody felt like an accidental hit, released third from the album), so I was pleased to see them featuring on other artists' tracks more often this year – if only so someone else could have a go at A&Ring them! And it worked – Heartbreak Anthem is my favourite song they've done since Reggaetón Lento, and their Anne Marie feature Kiss My (Uh-Oh) is also far better than any of their recent singles. 2022 seems likely to bring solo singles by the three remaining members, and while I've never been convinced any of them has solo superstar potential, I'm excited to see what Jade (always been my fave, and she proves me right increasingly often these days) comes up with.
Come back tomorrow for part 2 of my countdown, and in the meantime, tweet me your predictions for the top 5.