I've been prophesising for a few years now that pop's reign would end and guitar music (indie, rock etc.) would return to the charts, but so far it hasn't come true. The media has predicted it and wished for it, but it hasn't happened. An article posted on the NME website today excitedly noted that there were two indie/rock no. 1 albums last year. Wow, two! That is an impressive number. The writer also mentioned the BBC Sound of 2013 long list, which did indeed feature a handful of guitar acts, but the only one that made the top five was mum-friendly girlband Haim.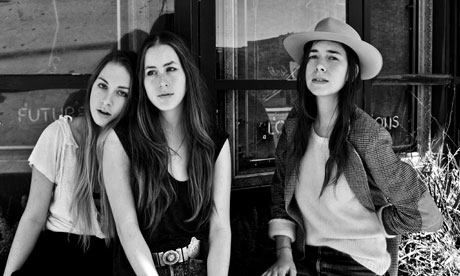 As the NME have proven, it's difficult to argue that guitar music has made a comeback. However, that doesn't mean it won't happen in the year ahead. While the public have not shown any clear signs of a desire for the return of rock, several big music influencers have decided they're going to get it anyway. Although they will naturally have the support of brands such as NME and XFM, the ringleader is definitely Radio 1.
The current wave of music journalists and A&Rs predicting, or at least debating, the return of guitar music was initiated by a tweet from Radio 1's Head of Music, George Ergatoudis, which said "Guitar music is definitely on the way back." Popjustice wrote a typically insightful article about this comment in November, and as pop's foremost opinion leader, his acknowledgement of the expected paradigm shift seemed to inspire the rest of the industry to accept it as inevitable.
Radio 1's remit is to be a youth music station, which should mean that they play whatever genres of music are popular with young people at the present time. Around five years ago their playlist changed dramatically, as they allowed acts that would not have stood a chance of Radio 1 support to appear on the A List, perform in the Live Lounge and much more. The thought of an act like One Direction or Little Mix appearing on Radio 1 in the mid-2000s would have been laughable, but now their new singles are automatic playlist additions.
Somewhat slowly and reluctantly, Radio 1 adapted in order to survive, and despite the unfortunate decision to hire Fearne Cotton the station became pretty enjoyable for pop fans. Personally I have listened to Radio 1 almost exclusively for the past few years, as it has a much more varied playlist than the other pop stations such as Capital and Kiss FM, access to big name guests, and of course it doesn't have advert breaks. However, over the past few weeks I have noticed a distinct change in the music policy. Alt-J seem to be whining on every time I turn the radio on, Huw Stephens somehow seems to be presenting at least half the shows, and it's not uncommon to hear a shouty burst of rock racket straight after the latest Rihanna track.
There may be no real evidence that the public are ready for the return of guitar music, but Radio 1 have quite blatantly decided they don't care. Although I feel they did a good job of adapting when the public went pop, they have struggled with listener figures. In 2012 Radio 1 lost listeners while Capital and Radio 2 thrived. Radio 1 has also been the subject of debate over whether it is necessary to have a public-funded radio station which playlists music that the commercial radio stations already cover successfully. In contrast, indie and rock music is not as well represented in the commercial sector, which therefore means Radio 1 is more popular and has more of a purpose when guitar music is in vogue.
Radio 1 has an obvious motive for supporting guitar music, and it's quite understandable that they would want to do so. Every media brand is fighting for survival these days. But since when was brainwashing part of the BBC's remit? In my opinion, a radio station funded by the public should provide what the public wants. Introducing new music and offering a variety of specialist shows is a great way to achieve that, but force-feeding your listeners music they never asked to hear is not. If and when the public start buying Peace or Parma Violets singles, then I will say "fair enough" and agree that Radio 1 should be fulfilling that demand, but until then there is no justification for pushing this type of music so heavy-handedly.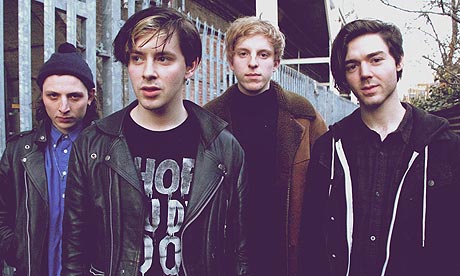 As much as Radio 1's actions have annoyed me, I'm not going to end this article on a negative note. As Popjustice said, if guitar music returns it is not the end of the world. Pop music does need a kick up the bum, and some of my favourite pop artists emerged during the "landfill indie" era. There were even a few good indie bands, dare I say it! We also shouldn't presume that Radio 1 will necessarily get what they want. Music trends are notoriously unpredictable, and we all remember the many massive hits of the media-hyped "nu rave" era. There was that one by The Klaxons… and, erm…