This Must Be Pop Live returns on 1st Dec to celebrate the start of the Christmas season with three fantastic live acts, poptastic tunes and lots of festive treats. Joining teen star Jasmine Thompson on the line-up is another promising young singer-songwriter…
GEORGIA MASON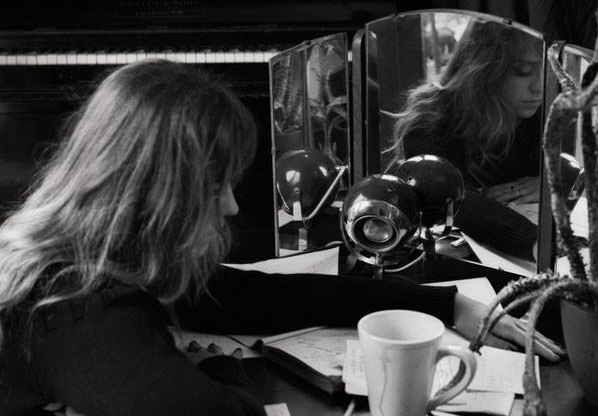 Georgia Mason is expected to follow in the footsteps of artists such as Sia and Amy Winehouse after being discovered by Jimmy Hogarth, the Grammy Award-winning Scottish producer who worked on their critically acclaimed albums Colour the Small One and Frank. She found her voice in school bands and choirs, and learned how to win over an audience by busking with street musicians in Paris and Germany. The artists who inspire her include Feist and Nina Simone.
Georgia has a very distinctive voice, and her work with Jimmy on tracks such as Running Blind showcases it perfectly. Running Blind, which was her debut single released earlier this year, is a powerful, emotional yet catchy song with an orchestral sound. You can hear more classy, well-constructed pop songs on her Soundcloud, including the sweet, 60s-style ballad Reach Out, and the more electronic, fast-paced No No No. I love all the songs I've heard from her so far, so I'm looking forward to hearing more at This Must Be Pop Live!
[youtube=https://www.youtube.com/watch?v=EFSwvTBEa1Y]
You can catch Georgia, Jasmine and one more act to be announced at Queen of Hoxton on 1st Dec. Click here for more info and here to get cheap advance tickets.