Future Pop is a weekly email featuring the hottest new pop songs and artists that you need to know about. Sign up here then read on, listen up and make sure you tweet me @poptastic to let me know what you think of my picks!
This Must Be Pop Live
Thanks to everyone who came along to Queen of Hoxton on Tuesday to see War of Words, Poppy and the Jezebels and E.B.R.U. at This Must Be Pop Live. It was a fun night and all the performers were amazing! Read more about it here and click attending here to be first to hear about the line-up for the next gig on July 24th.
Future Stars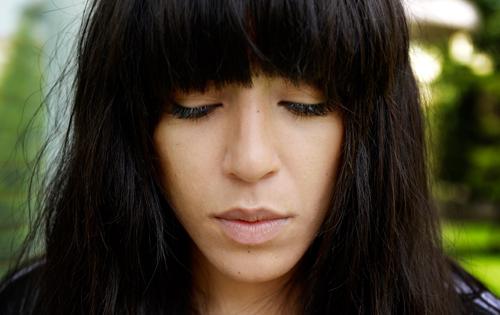 Eurovision 2012 is nearly upon us and I've only heard a few of this year's entries but there's no doubt in my mind that Euphoria by Loreen, representing Sweden, is by far the best and as long as it's not second in the running order in the final she will win. The song is similar to recent dance-pop hits such as Titanium by David Guetta, but much more powerful and dramatic. Loreen performs it brilliantly and it's perfect for Eurovision in 2012. If it does win I would not be surprised if it even went to no. 1 in the UK, which hasn't happened since 1982!
Every day there seems to be a new band that the indie tastemaker blogs are hyping to be the next big thing and most of them I can tell within ten seconds of listening will never achieve commercial success. However, I had the opposite response to Californian band The Neighbourhood. Their music may have a cool and quirky sound but there is strong pop songwriting at its heart. They say themselves that their biggest influence is The Cardigans, and they "like pop music" and "want to be part of it." And that's the kind of attitude that gets you a massive record deal with Columbia!
These three Mexican siblings aged 11-15 have taken YouTube stardom to a new level. Since posting their first cover video in November they've racked up over 100 million YouTube hits and been featured on CNN, VH1 and Good Morning America. They're talented for their age, but nothing special compared to adult performers, showing that YouTube popularity is more similar to the formula for success on Britain's Got Talent than having what it takes to top the charts. Still, if original songs are found to suit this group they could be a massive worldwide phenomenon – it happened to Susan Boyle after all!
Future Hits
This week's playlist features five new singles by huge US artists that I predict we'll be hearing a lot of this summer:
Tracklisting:
Chris Brown – Don't Wake Me Up
Maroon 5 ft. Wiz Khalifa – Payphone
Nicki Minaj – Pound the Alarm
Flo Rida – Whistle
Usher – Scream
Thanks for reading – I'll be back next Monday with more Future Pop! In the meantime don't forget to email and tweet me with your thoughts on the songs and artists above, and any suggestions for next week. Plus it would be great if you could spread the word about Future Pop to anyone you think might enjoy it and encourage them to subscribe.