Let me know what you think of my choices in the comments box below, or tweet me @Poptastic.
The 5th Most Poptastic Single of 2014
5 Seconds of Summer – Don't Stop
Released: 9th May (Australia)
Writers: Steve Robson, busbee, Luke Hemmings, Calum Hood
Trivia: 5SOS are one of those bands that walks the line between being a boyband and a "proper" band with instruments. Really, they are both, but if they had to be put on one side I think they deserve the honour of being a boyband. Not only have they released two great pop singles (the less said about the other two, the better) but they also tick some important boyband boxes: They're all featured equally in photos and interviews (even I, as a semi-fan, can't remember which one is the lead singer) and they politely take turns to get writing credits. Michael and Ashton got She Looks So Perfect, while Luke and Calum are credited on Don't Stop. It might seem a bit unfair, as She Looks So Perfect was the lead single and bigger success, but now that Don't Stop has placed higher in my Top 25, I'd say they're even.
Best bits: 1. Don't stoooooop doin' what you're doin'
2. And you know it, know it, know it!
3. Everybody wants to take you home tonight, but I'm gonna find a way to make you mine
The 4th Most Poptastic Single of 2014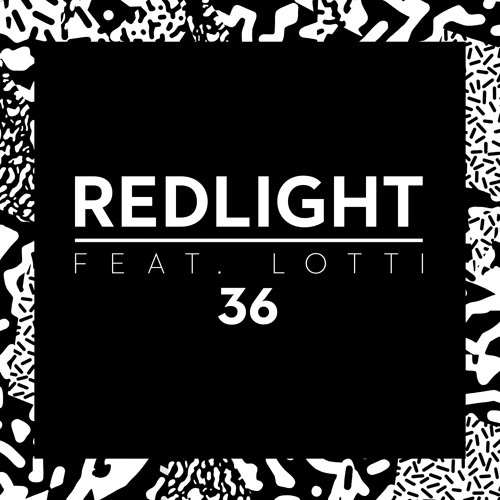 Released: 10th March (UK)
Writers: Unknown
Trivia: Of all the songs in my top 25, 36 is certainly the least well known, and even I know very little about it. I know enough about Redlight (he/she/they have some other songs, one of them did quite well, I can't remember what it was called) to know better than to dig for more treasures – this is his/her/their shining moment and there's no way any of his/her/their other songs could be as good, so investigating further would only lead to disappointment. As for Lotti, I literally haven't a clue who she is. I like to believe it's the Norwegian singer Annie under a new pseudonym.
Best bits: 1. I can't, I can't, I can't seem to get enough
2. Babe, yeah yeah, oh-ohoh-oh babe, yeah yeah, woo! oh-ohoh-oh
3. 36,000 feet above the clouds and we keep on climbing
The 3rd Most Poptastic Single of 2014
Jessie J ft. Ariana Grande and Nicki Minaj – Bang Bang
Released: 21st September (UK)
Writers: Max Martin, Savan Kotecha, Rickard Göransson, Onika Maraj
Trivia: How Jessie J got to be the lead artist on this pop masterpiece is one of the great mysteries of 2014. Before it was released (or before I'd seen the writing credits, at least) I wondered how Ariana and Nicki had been convinced to collaborate with Jessie J. But then, when I heard Bang Bang, it made sense – who would turn down the chance to appear on such an undeniable hit? However, the mystery still remained – with vocals split pretty evenly, why isn't the established major international artist, Nicki, or the hot breakthrough star, Ariana, credited as the lead singer? Clearly some behind-the-scenes bartering went on, but that leads to another question – who in the music industry wants Jessie J to succeed so much, even after the flop of her second album and with her diva reputation, that they would offer something to Ariana and Nicki that was valuable enough to convince them to play second/third fiddle to Jessie? We'll probably never know, but at least we have a poptastic song to listen to while we mull it over.
Best bits: 1. Bang bang into the room!
2. B to the A, to the N, to the G, to the hey-ey
3. Wait a minute let me take you there (ahh-ah), wait a minute 'til ya… ahhh hey!
The 2nd Most Poptastic Single of 2014
Released: 19th August (USA)
Writers: Taylor Swift, Max Martin, Shellback
Trivia: When artists like Ariana and Jessie release Max Martin songs, they're just vehicles for his talent. It's a worthwhile job, and an important one throughout pop history, but it's easy to imagine their Max Martin songs having gone to another artist (and we know many of Max's hits have changed hands before being released). But when Taylor started working with Max, she got a different honour – she was allowed to bring her own approach to songwriting to the studio, and actually collaborate with him. You can hear both Max and Taylor clearly in these songs: no-one is letting the other join in; instead they are meeting in the middle. Shake It Off, like We Are Never Ever Getting Back Together, is a brilliant example of their sounds fitting together like puzzle pieces. Taylor obviously views 1989 as a collaboration, as she includes several photos of Max (and Shellback) in the album booklet, and Max is obviously very proud of their work and fond of Taylor, as he (being notoriously private) let her do so.
Best bits: 1. I'm just gonna shake shake shake shake shake, shake it off! Shake it off!
2. 'Cos the players gonna play, play, play, and the haters gonna hate, hate, hate
3. My ex man brought his new girlfriend, she's like "oh my god," but I'm just gonna shake