The 10th Most Poptastic Single of 2013

That balloon hand must be inconvenient
Released: 4th June (USA)
Writers: Savan Kotecha, Johan Schuster, Megan Mace, Elizabeth Mace
Trivia: When I first wrote about this song, I suggested it was wasted on an unknown act like Megan & Liz, who lack the pop star potential to make it as big as it deserves to be (and sure enough, the song was a flop). I was surprised Max Martin and Shellback, who produced Release You, wouldn't recognise its quality and save it for one of the many superstar acts who want to record their songs. One of the girls (Megan or Liz) tweeted me to defend themselves and said that they co-wrote the song, which only served to make me think they lacked intelligence as well as star quality. Just think of all the money they could have made by placing this song with a bigger act!
Best bits: 1. Hey baby, I, I know I'm good without you, hey baby, I (ooh-oo-ooh)
2. I relee-ee-ee-ee-ease you, goodbye!
3. All day and all night, I would take all your shhh (your what?), yeah all day and all night, but I'm oh-over it
The 9th Most Poptastic Single of 2013

Watch out Katy, there's a lion behind you!
Released: 12th August (USA)
Writers: Katy Perry, Lukasz Gottwald, Max Martin, Bonnie McKee, Henry Walter
Trivia: Roar was recorded in four different studios: Luke's in the Boo, Playback Recording Studio and Secret Garden Studios, all in California, and MXM Studios (Max Martin's studio) in Stockholm.
Best bits: 1. Oh louder, louder than a lion
2. Roar roar roar oh-uh roar… I got the eye of the tiger!
3. You hear my voice, your hear that sound, like thunder gonna shake the ground
The 8th Most Poptastic Single of 2013

You'd think Demi could afford to fix her wonky window
Released: 24th February (USA)
Writers: Mitch Allan, Jason Evigan, Sean Douglas, Nikki Williams, Aaron Phillips, Demi Lovato
Trivia: According to Nikki Williams, Heart Attack was originally written two years ago, not for Demi in particular. Demi changed some of the lyrics and a dubstep section (thank goodness that trend ended) was removed.
Best bits: 1. If I ever did that, I think I'd have a heart attack
2. I gasp for air! It feels so good, but you know it hurts
3. You make me so nervous that I just can't hold your hand
The 7th Most Poptastic Single of 2013

She needs some waterproof mascara!
Released: 15th March (Sweden)
Writers: Tove Nilsson
Trivia: I only discovered today that Tove co-wrote Something New by Girls Aloud! Maybe this explains why it's the only Xenomania song I've really liked since Miranda Cooper and Tim Powell left.
Best bits: 1. You're gone and I gotta stay high all the time to keep you off my mind
2. Spend my days locked in a haze, trying to forget you babe, I fall back down
3. Can't go home alone again, need someone to numb the pain
The 6th Most Poptastic Single of 2013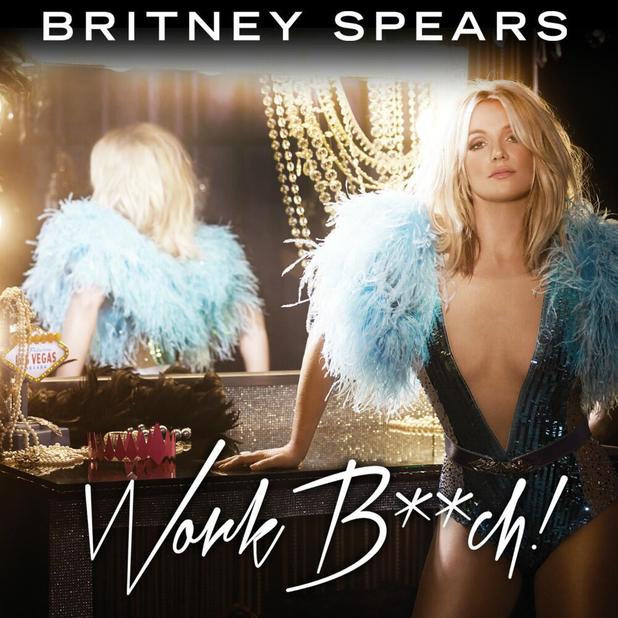 Oh no! Her costume's split and she's got to go on stage!
Released: 17th September (USA)
Writers: Britney Spears, William Adams, Otto Jettman, Sebastian Ingrosso, Anthony Preston, Ruth-Anne Cunningham
Trivia: Work Bitch is the opening number of Britney's Las Vegas show, which is so far attracting very positive reviews. Watch the behind-the-scenes documentary here.
Best bits: 1. You want a hot body? You want a Bugatti? You want a Maserati? You better work bitch!
2. Bring it on, ring the alarm, don't stop now, just be the champion
3. Hold your head high, fingers to the sky, they gon' try to try ya, but they can't deny ya