The 20th Most Poptastic Single of 2013
The Saturdays ft. Sean Paul – What About Us

Get those girls some iPods, it's 2013!
Released: 15th March (UK)
Writers: Camille Purcell, Ollie Jacobs, Philip Jacobs, Sean Paul
Trivia: It's interesting to see how the perception of a song's quality can change once it becomes a hit. When What About Us first premiered the response (including mine) was quite negative, but since it went to no.1 it's become a firm favourite at the pop clubs and I didn't realise until I compiled this chart quite how much it had grown on me.
Best bits: 1. Whatever the weather, we gon' be better together, so what's up baby? What about us?
2. Oh why are we a-waiting? So long, I'm suffocating
3. What ya doin' to my head? (Na, na, na, na, na)
The 19th Most Poptastic Single of 2013

Demi before she was attacked with blue hair dye
Released: 16th July (USA)
Writers: Jonas Jeberg, Jason Evigan, Corey Chorus, Blair Perkins, Demi Lovato
Trivia: Demi Lovato led the self-titled album trend of 2013, releasing Demi in May, well before Britney Jean, Avril Lavigne and Beyoncé.
Best bits: 1. No matter how far we go, I want the whole world to know
2. Our love was made, made in the USA, made in the USA, yeah-e-ey-yeah
3. We touch down on the east coast, dinner in the sky rise, winter is the best time for walking in the city lights, you and I
The 18th Most Poptastic Single of 2013
Duke Dumont ft. A*M*E – Need U (100%)

Free comb not included
Released: 31st March (UK)
Writers: Adam Dyment, Tommy Forrest, Aminata Kabba, Uzoechi Osisioma Emenike
Trivia: Despite their brilliance, none of A*M*E's solo singles have made the top 40. I think she should take a cue from the success of Need U (100%) and follow a cooler, more mature direction for her next attempt, or to make it easy for herself she could just release the excellent 2012 promotional single Find A Boy, produced by Naughty Boy and co-written with Emeli Sandé. What more selling points do you need?
Best bits: 1. Need you 100, need you 100 percent
2. I wanna be the one you call, every day and night (ooh-oh-uh)
3. You gotta give me everything, baby ain't no doubt
The 17th Most Poptastic Single of 2013
Naughty Boy ft. Sam Smith – La La La

Not featuring the Australian politician born in 1857
Released: 18th May (UK)
Writers: Shahid Khan, Al-Hakam El-Kaubaisy, Frobisher Mbabazi, Sam Smith, James Napier, James Murray, Mustafa Omer, Jonny Coffer
Trivia: Blazin' Squad fans may recognise a couple of familiar names in the lengthy list of writers above. James Murray (Flava) and Mus Omer (Strider) co-wrote and co-produced this song as Mojam.
Best bits: 1. I'm covering my ears like a kid, when your words mean nothing I go la la la
2. 'Cos if my heart can't stop it, I find a way to block it, I go na-na la-la la-la na-na la-la la-la
3. I can't find your silver lining, I don't mean to judge, but when you read your speech it's tiring, enough is enough
The 16th Most Poptastic Single of 2013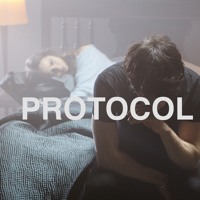 Cheer up, you've written the 16th best song of the year!
Released: 20th November (UK)
Writers: Leon Else, Cass Lowe, Edvard Erfjord, Henrik Michelsen
Trivia: Leon is signed to Turn First Artists, the management company that looks after Rita Ora, Ellie Goulding and Iggy Azalea.
Best bits: 1. Rules are there for a reason, if you can't fight what you're feeling, please shut the door as you're leaving
2. When you show me your soul but I don't wanna know
3. Where'd you go when I can't get through?