It's time to begin my countdown of the 25 most poptastic singles of 2010!
The 25th Most Poptastic Single of 2010
Released: 24th March (Swe)
Trivia: Eric will make his second attempt to represent Sweden in Eurovision in 2011, but has already in fact appeared on the Eurovision final – he read the votes for Sweden this year and even though he was only on screen for a few seconds gained fans all over the world who set up very popular Facebook groups in his honour!
Best bits: 1. There's no halo 'round my head, no, there's no angels heeeere
2. Gimme love, gimme love… and don't go! Gimme love, gimme gimme loooove!
3. Manboy, manboy, you can call me manboy, ohoh oh-oh… manboy!
The 24th Most Poptastic Single of 2010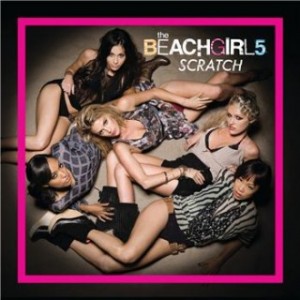 Released: 12th November (USA)
Trivia: I recently saw Beach Girl 5 perform live at the finals of a cocktail-making competition, where Michelle from Destiny's Child and Vanessa from The Saturdays were also in the audience!
Best bits: 1. PACK IT UP! So you can dance, you can dance girl
2. Scratch! (dadada-dadada, dadada-dadada)
3. When I say move to the right (AHA!), When I say move to the left (say hell yes!)
The 23rd Most Poptastic Single of 2010
Released: 12th November (UK)
Trivia: Theo's lovely ladyfriend Marina Diamandis didn't end up with any singles in my top 100 this year. I would have included I Am Not A Robot but its original release was my no.46 in 2009.
Best bits: 1. We say goodbye in the pouring rain, and I break down as you walk away
4. 'Cos all my life I've felt this way, but I could never find the woooords to say-ay-ay… staaaay, staaa-ay
3. Stay with me, stay with me etc
The 22nd Most Poptastic Single of 2010
Released: 9th May (UK)
Trivia: It was rumoured that this song was set to be Girls Aloud's comeback single, but when the comeback didn't happen and Mini Viva's careers were at risk they were given One Touch to save them from the dumper. Unfortunately it charted at 114 and Britt and Frankee's partnership ended a few months later.
Best bits: 1. Hips, lips, fashion status!
2. One touch and I know you're there, there's something up in the air just takes me over
3. I'm not afraid of no love and I pick whatever flavour I want
The 21st Most Poptastic Single of 2010
Music Go Music – Light of Love
Released: 12th April (UK)
Trivia: Music Go Music are basically an ABBA tribute act but the best one in the world – their music could easily be confused for unreleased ABBA gems that we had never heard about until now. They talk about their love of the Swedish legends in this very interesting article.
Best bits: 1. Speak to me darling in hushed tones, tell me your heart's true desire
2.You pulled me up where I belong, though first it seemed so wrong to be scaling love's great heights, basking freely in its light
3. You dragged me up from the abyss, with a whisper, with a kiss