The 15th Most Poptastic Single of 2008
Britannia High – Watch This Space
Released: 23rd November
Trivia: The cast of Britannia High are supposed to be supporting Girls Aloud on their Out of Control tour. I wonder if that's still happening?
Best bits: 1. You bring your best, I'll be one step ahead, No tears will fall, you'll be falling instead
2. Hold up a mirror you should see yourself, you think you're so much better than everybody else
3. Youuuuu juuuust waaaaait!
The 14th Most Poptastic Single of 2008
Hot Chip – Ready For The Floor
Released: 28th January
Trivia: This was apparently written for Kylie. I can't remember if that was true or just a rumour, but she certainly lost out anyway.
Best bits: 1. I'm hoping with chance, you might take this dance… you're my number one guy
2. We are ready, we are ready for the floor
2. Stand carving up the wall, why don't you open up at all? (well, that's what the lyrics site says they're singing – I always thought it was "Instead of crawling up the wall"!)
The 13th Most Poptastic Single of 2008
Taio Cruz – Come On Girl ft. Luciana
Released: 3rd March
Trivia: Taio has even managed to make Tinchy Stryder's new single quite good, only by singing a bit of it. It's no Come On Girl, though. Look out for Taio's work with Leona and Justin in 2009.
Best bits: 1. You wanna take a bite? Come wet my appetite!
2. So let go, electro, take it nice and slow, c'mon boy, c'mon boy, c'mon boy!
3. Now I know that you want it, you've indicated, it's obvious I need to just make a decision
The 12th Most Poptastic Single of 2008
Agnes Carlsson – Release Me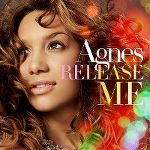 Released: 24th November
Trivia: This year, Agnes actually will make it to Melodifestivalen! She will perform in the fourth semi-final.
Best bits: 1. I could sleep by myself, I would burn me alive (fabulously over-dramatic!)
2. I don't know why I want you so, cos I don't need the heart break
3. I say release me cos I'm not able to convince myself that I'm better off without you
The 11th Most Poptastic Single of 2008
Private – We Got Some Breaking Up To Do
Released: March
Trivia: Thomas Troelsen wrote another of this year's best new singles, Strike The Match by Monrose.
Best bits: 1. We got some breaking up to do!
2. Do you really want me? Or am I just another lover?
3. I could use another lover