The countdown continues, from 5 to 2…
5. Mabel – Let Them Know
Released: 18th June
Writers: Mabel McVey, Rachel Keen, Samuel George Lewis, Uzoechi Emenike
Trivia: Mabel says the inspiration behind this song was the New York drag and ballroom scene, as depicted in Paris Is Burning, Pose and RuPaul's Drag Race. She captured the vibe very well, and it'd be great to see Let Them Know as a 'lip sync for your life' track in a future episode of Drag Race UK.
Best bits: 1. Let them know, oh baby let them know, 'cos they can run they mouth but I'ma stand and pose for you
2. 'Cos baby you're that… bitch
3. Up here the haters look teeny tiny
My take: I put Mabel in the same category as Anne-Marie, Becky Hill and Raye, the emerging pop girls from 5 years ago who have managed to stay at a consistent level of "almost made it," mainly thanks to the dance tracks they feature on. Each of them tried to carve out a niche for themselves (mostly with R&B-pop) but their solo releases initially floundered. More recently, they've turned this around by embracing the sound they've become known for rather than pushing against it. Raye just missed my top 10 this year with the brilliant Call On Me, while Becky had a huge hit with Remember (billed as featuring David Guetta, rather than the other way around). However, the best example of this in 2021 (according to me, anyway) is Mabel's Let The Know, a song bursting with sass and self-confidence. Produced by SG Lewis and co-written with MNEK and Raye, it demonstrates that the UK can come up with pop bangers to rival anything out of Sweden or the US, and really should have charted much higher than no.19.
4. Olivia Rodrigo – good 4 u
Released: 14th May
Writers: Olivia Rodrigo, Dan Nigro, Hayley Williams, Josh Farro
Trivia: If you notice some familiar names at the end of that list of writers, it's because Olivia added writing credits for Hayley and Josh from Paramore after many people compared good 4 u to their song Misery Business. While it's important for artists to be credited when their work has been sampled or interpolated, it's crazy to think of all the songs that sound just as similar as those two (or more), where no credit has been given. I understand that Olivia wants to avoid a lawsuit and be seen to respect the artists who inspired her (she also retroactively gave Taylor Swift a credit on two other songs), but she could be setting a dangerous precedent.
Best bits: 1. I've lost my mind, I've spent the night crying on the floor of my bathroom
2. Good for you, you look happy and healthy, not me, if you ever cared to ask
3. Well, screw that, and screw you, you will never have to hurt the way you know that I do
My take: I had to check I wasn't dreaming when I first heard this song. The drippy girl from the new High School Musical series who'd had a breakthrough hit with an overrated ballad had released a song inspired by '90s grunge and '00s punk-pop? And more confusingly, it was really good?! I'm still mystified to this day where the energy and personality on this track (and her later single Brutal) came from, but sometimes you've just got to accept a good thing and not question it.
3. Rain Radio & DJ Craig Gorman – Talk About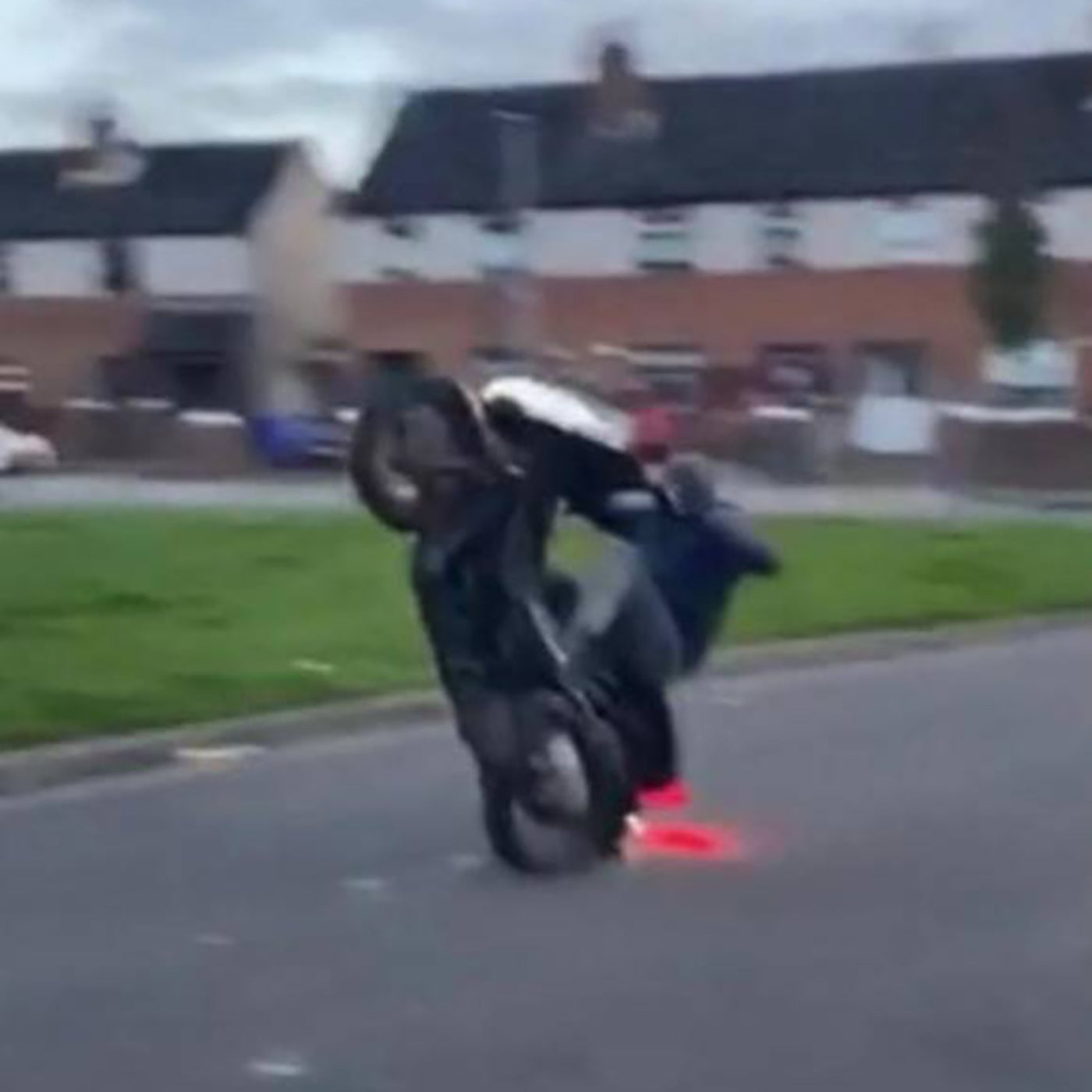 Released: 14th May
Writers: Nelly Furtado, Rodney Jerkins, DJ Craig Gordon, Fred Gibson (credited as Robbie Yates), Benjy Gibson (credited as Yjneb Nösbig)
Trivia: This song has an interesting backstory, and one amusingly far less cool than the song sounds. It started out as a remix of Nelly Furtado's 2012 single Big Hoops (Bigger The Better) by a random Irish DJ called Craig. I personally was listening to this for months not realising it was Nelly before I looked into it. The remix was discovered by Fred Gibson (aka Fred Again, one of the main producers of Ed Sheeran's new album) and his brother Benjy, who gave themselves the pseudonym Rain Radio for this side project, and even went so far as to hide their names from the writing credits. It's weird that they are so keen to distance themselves from Talk About considering Fred was happy to put his name on tracks by Liam Payne and Westlife. Perhaps they just couldn't handle being associated with duo Billen Ted, responsible for the remix of the Wellerman song from TikTok, who also have a producer credit on Talk About.
Best bits: 1. I'm gonna hear my favorite song
2. That boy gonna feel my poison, I know he can't stand the rain
3. Hey-ey-ey-ey, they goin' at it all night and day
My take: It was really difficult to pick my best bits of this song because every second of it holds its own, with each section rolling onto the next without a moment of wasted space. Hook after hook is as good as the last. The song is best enjoyed without thinking about where it came from (i.e. pretend you didn't read the trivia above), imagining it's a lost classic from the '90s to be filed alongside Tori Amos' Professional Widow remix. It could have equally been a Rihanna hit from the era of Don't Stop The Music and Where Have You Been. This is the sort of song that doesn't work unless you play it loud. It's the perfect soundtrack for walking (or dancing, if you're on a quiet street) home of an evening, privately having the night out that you would have had if it wasn't for COVID.
2. The Anxiety – Meet Me At Our Spot (Live)
Released: 21st October
Writers: Tyler Cole, Willow Smith
Trivia: This song originally came out in 2020 on the self-titled album by The Anxiety, a duo made up of Willow Smith (she of Whip My Hair fame) and her boyfriend/collaborator Tyler Cole. Normally that would disqualify it from my 2021 chart, but since it's actually the far superior live version (released this year) I'm listing here, it's perfectly allowable. The track has had an interesting trajectory, since Willow has released a whole other album since this came out. Meet Me At Our Spot only got an official single release and push to US radio in October 2021, after it became a viral hit on TikTok over the summer.
Best bits: 1. I just got a drunk text, meet me at our spot
2. Caught a vibe, baby are you coming for the ride?
3. Hypnotised by the lights, man this must be the life
My take: Similar to Talk About, one of the key reasons I love Meet Me At Our Spot is how each section flows onto the next without a moment's rest or a boring bit to skip. Once again, I could have picked any line for my best bits. At 2 mins 28, it's the shortest song in my top 10 – a great example of quality over quantity. I love how Willow and Tyler's vocals work together, the combination of a deep female vocal with a softer male voice creating an unusual equilibrium. The fact they're a real couple adds to the emotion of the song. It's a sweet love song that feels very youthful and authentic for the Gen Z duo.
So there's only one song left to be revealed! Tweet me your guesses, and come back tomorrow to find out what's no.1.