After the bizarre year we've had, I feel like I should be writing about a strange year in music, but aside from the lack of gigs and a few albums pushed back, it's actually turned out surprisingly normal. Compiling my top 10 this year, I found that it was made up of the same mix of superstars and up-and-comers, global hits and underrated faves, as any other year. The only weird thing about music in 2020 for me is that Taylor Swift released two albums yet didn't get anywhere near my top 10!
Here's part 1 of my countdown of the most poptastic singles of 2020. As I haven't been writing about new music this year, I've added an extra section to each entry, allowing me to share my story with the song and why it resonated with me. If you want the full list of songs I've been enjoying this year, or to keep up with my faves in the future, check out my Top of the Poptastic playlist, updated regularly with new releases.
10. Smith & Thell – Year of the Young
Released: 14th August
Writers: Maria Jane Smith
Trivia: I've been following Smith & Thell for a few years but they never made a song I really loved before. This year they made two: Year of the Young and the almost equally poptastic Goliath.
Best bits: 1. This year we lost more than we can count
2. Cos I'm not there, I did not die
3. You said, "I know you're old in your soul, but always run like a kid"
My take: Every time this song comes on I'm amazed by how well the lyrics fit 2020, until it gets to the title line and then I'm like "ah, maybe not." This was definitely not the year of the young. The year of the 40-something with a job where they can work from home, happy marriage, two cute kids and a dog, more like.
9. Avenue Beat – F2020
Released: 10th July
Writers: Sami Bearden, Savana Santos, Sam Backoff
Trivia: Avenue Beat are signed to Big Machine Group, a fact that a) explains why some of their music has random country sounds in the background and b) is strangely absent from their Wikipedia. Trying to hide the association from vengeful Taylor Swift fans, perhaps?
Best bits: 1. Lowkey fuck 2020
2. Can we just get to 2021? (Please)
3. Put your hands in the motherfuckin' air if you kinda hate it here
My take: It might seem obvious to be wishing 2020 good riddance at this point, but it felt like such a fresh, searingly relevant sentiment when this song came out. I also loved how the song was launched with a clip on TikTok ahead of its full release to streaming – a strategy I think we'll see more of in 2021. I'm excited to hear more from Avenue Beat, cos everything they've released since F2020 has been just as joyously Gen Z.
8. Yungblud – weird!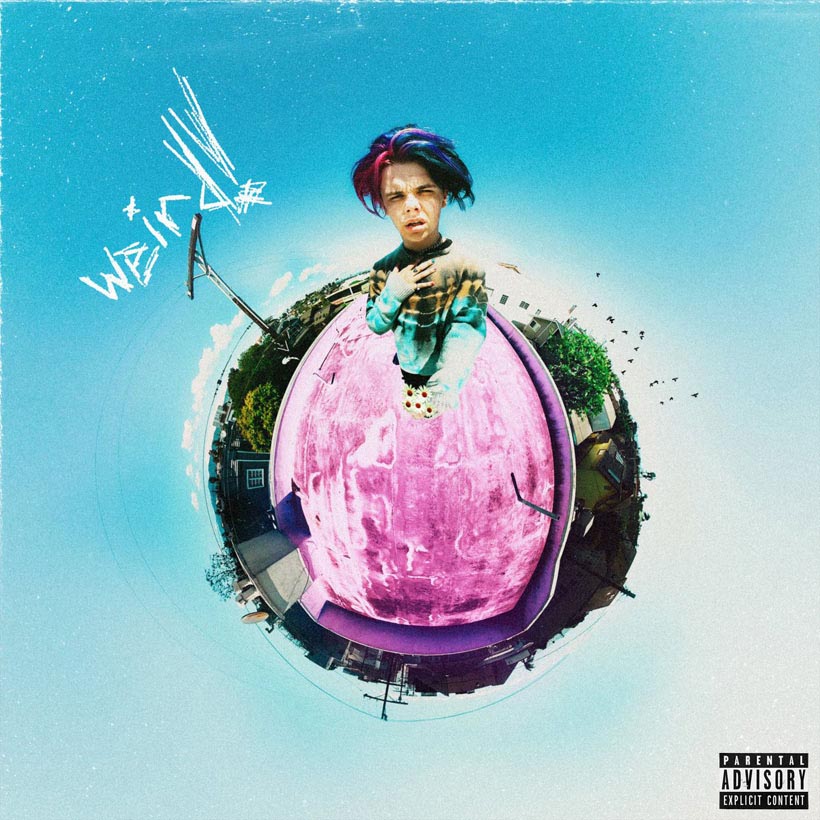 Released: 22nd April
Writers: Matt Schwartz, Yungblud
Trivia: I was one of the first to write about Yungblud, after a friend of mine (part of his management) encouraged me to see him play at The Great Escape in 2017. I had my forced "that was great!" ready to go, but I didn't need it: this was one of the rare occasions when I knew that the artist I just watched perform in a tiny pub with about 10 other people was destined to be a big star. I was even more sure after meeting him (there's a certain balance of confidence and warmth that the best pop stars have, and he has it) and seeing him start a moshpit in Brighton's quaint South Lanes that evening.
Best bits: 1. Hold my hand, hold it tight, we're in a weird time of life
2. Only those who are asleep don't make mistakes, get no critique
3. I want luck, I want love, sharing earphones on the bus
My take: While it didn't take Yungblud long to start attracting the obsessive fanbase I predicted for him, it took much longer for him to find a sound that both suited him and fit in the musical landscape. Aside from his gothy power ballad duet with Halsey, I couldn't get into anything he'd released since he got signed, and had stopped paying attention until I happened to see him performing weird! on a livestream. Tapping into nostalgia for '00s emo-pop is a good move, and this track manages to replicate only the good elements – think hellogoodbye meets Boys Like Girls with a sprinkling of Busted.
7. 24kGoldn ft. iann dior – Mood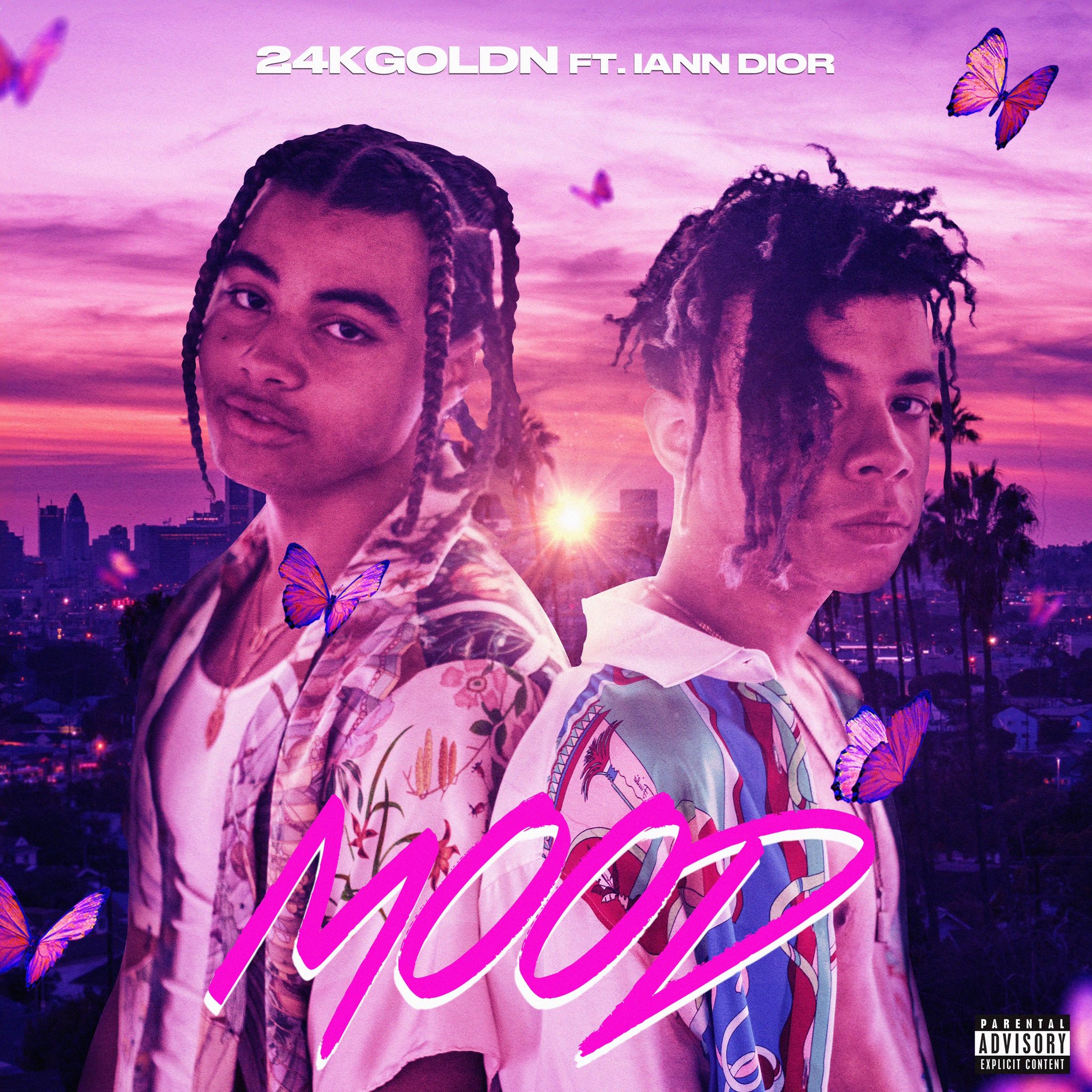 Released: 24th July
Writers: KBeaZy, Omer Fedi, Blake Slatkin, ​iann dior, 24kGoldn
Trivia: Wondering where 24kGoldn got his stage name from? His real first name is actually Golden. Wondering if iann dior owns Dior? No, funnily enough a 21-year-old pop star didn't found a company in 1946, but this doesn't stop it being the most commonly Googled question about him.
Best bits: 1. Why you always in a mood?
2. We play games of love to avoid the depression
3. Girl, it's obvious, elephant in the room, and we're a part of it, don't act so confused
My take: I love how these two have all the designer gear, the emo-rap drawl and the lingo down, but the facade doesn't last a minute. They're just endearing, excitable young lads making upbeat, catchy pop songs – they're basically a boyband.
6. The Chicks – Sleep At Night
Released: 17th July
Writers: Justin Tranter, Teddy Geiger, Natalie Maines, Emily Strayer & Martie Maguire
Trivia: Following the Black Lives Matter protests this year, The Chicks removed the word "Dixie" from their band name due to associations with slavery. A smart move for a group that's come to represent the more progressive side of country music (for more on this, watch the brilliant documentary, Shut Up and Sing on YouTube). A similar move went less well for Lady A (formerly Lady Antebellum) who chose to ignore the fact that their choice of new name was already in use… by a Black female artist.
Best bits: 1. How do you sleep at night (oh-oh-oh), how do you tell those lies (oh-oh-oh)?
2. So caught up in your story
3. My husband's girlfriend's husband just called me up, how messed up is that?
My take: As I mentioned, I was underwhelmed by Taylor Swift's 2020 output, but luckily The Chicks delivered Gaslighter, the mature country-pop album I would have liked to hear from Taylor. It's even exec-produced by her most consistent collaborator of the past few years, Jack Antonoff. Sleep At Night is one of the most poptastic, thanks to the input of two top pop songwriters, Justin Tranter and Teddy Geiger.
Come back tomorrow for part 2 of my countdown, and in the meantime, tweet me your predictions for the top 5.