Posted in association with 4Music.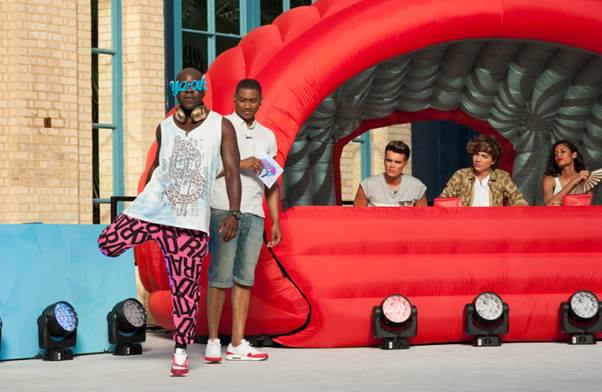 Last Friday a fun new pop quiz show debuted on 4Music, the McFlurry Music Mix Up. The show was hosted by 4Music and Kiss FM presenters Rickie and Melvin, and featured two teams of pop stars, battling to prove that they had the most musical knowledge. Stooshe made up one team, while Josh and George from Union J were joined by Aluna from AlunaGeorge on the other side. Although the show was filmed in the grand surroundings of Alexandra Palace, the brightly coloured inflatable set made sure it never got too serious!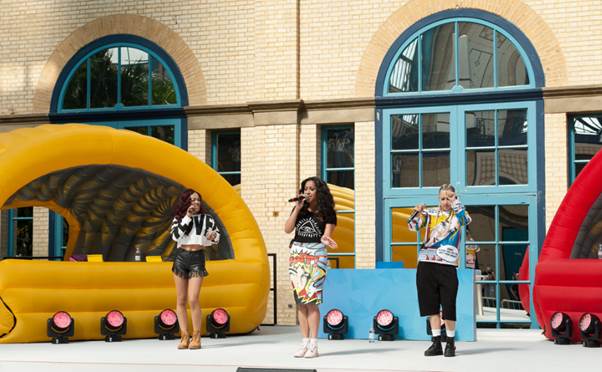 The McFlurry Music Mix Up is not just a quiz show, but also features performances from its guests. AlunaGeorge and Stooshe both performed their new singles for the assembled crowd of excited pop fans. Now that T4 no longer exists, it's down to 4Music to carry on their legacy of giving pop stars the chance to show their fun sides on TV. If you missed the show you can catch it again on Tuesday and Wednesday this week on 4Music, and you can get a glimpse of what went on behind the scenes in the video below.
You can catch the second McFlurry Music Mix Up on 4Music later this summer with another group of poptastic guests!