Happy new year everyone! Now we've finished celebrating the best music of 2013, it's time to move on and look forward to what 2014 might bring. I think it could turn out to be a surprising year, as choosing my top 10 ones to watch was very difficult. I feel most of these artists could go either way, and unlike previous years where I've run this feature, there aren't any artists (except Ella Eyre, who I can't include because she was in last year's list) whose success I feel is totally guaranteed.
Last year my predictions were pretty accurate, as I correctly guessed that AlunaGeorge, Haim, Macklemore, Tom Odell, Chvrches and Imagine Dragons would be big. I also highlighted Bastille and Ariana Grande as acts I'd predicted for success in 2012 who would finally hit the charts in 2013.
Read on to find out which Future Pop featured acts I think will be big in 2014…
1. Sam Smith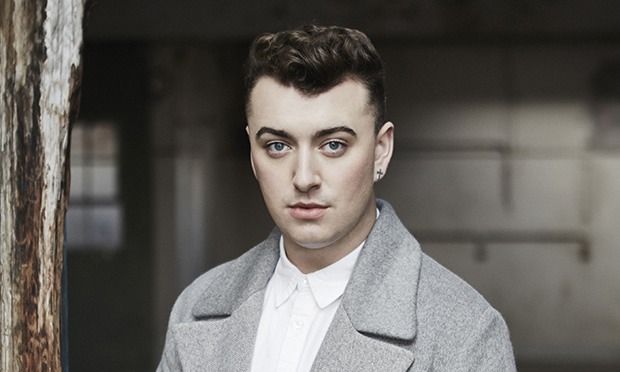 Sam is to 2014 what Emeli Sandé was to 2012. It might seem pointless to include him in this list because he's already successful, with a no.1 and another big hit under his belt. However, he has a lot to prove as an artist, with the challenge of matching the quality of Latch and La La La in his solo material. The positive response to his new song Money on My Mind is a good start. Read more.
2. Chloe Howl
A quirky pop artist like Chloe Howl is hard to launch these days – there's no need for "pop it's OK to like" when pop isn't considered particularly uncool in the first place. As such, Chloe seemed to be (undeservedly) faltering before she was a surprise inclusion in the Sound Of 2014 and Brits Critics' Choice shortlists. Her catchy, witty tunes will hopefully find a fanbase once they reach a wider audience. Read more.
3. Saint Raymond
Looking through the photos on this page you'll see that 2014 isn't set to be a year full of new pop heartthrobs, but hopefully these boys will make up for it with their talent. Saint Raymond is a young male solo artist, but his sound is more similar to the Radio 1 indie bands of the mid-'00s. Sure enough, he's already had strong support from Radio 1 and I think he's a safe bet for 2014 success. Read more.
4. Banks
Her rise to fame has been more gradual, but I think Banks could follow a similar career path to Lana Del Rey and Lorde. Her music is cool but it's not too pretentious. There is good songwriting at the heart of her singles Waiting Game and This Is What It Feels Like, and a captivating vulnerability. I'm still not convinced of her star quality, but I think her album will be one of 2014's big sellers. Read more.
5. DJ Cassidy
DJ Cassidy dragged out the premiere of his single Calling All Hearts for so long that someone recently got fed up and leaked it, but officially this is all you're supposed to have heard. If you're wondering why there's so much interest in a debut single, it's because it features Robin Thicke and Jessie J. DJ Cassidy himself is also quite a big name: He's DJed for Beyoncé, Kim Kardashian and even Barack Obama! Read more.
6. A Great Big World
A Great Big World went from being nobodies to topping the US iTunes chart literally overnight when they performed their single Say Something as a duet with Christina Aguilera on The Voice. The song received further TV exposure on the Victoria's Secret Fashion Show and was performed by X Factor winners Alex and Sierra. It's now the no.1 most Shazamed track in the world, and UK success seems inevitable. Read more.
7. Mapei
Swedish-American singer Mapei made a last minute dash to become one of the most blogged-about new artists of 2013, featured everywhere from Popjustice to Pitchfork. Even Buzzfeed broke out of their list format to feature her. The attention is deserved as her single Don't Wait is innovative without dismissing the tenets of a good pop song, probably thanks to co-writer Magnus Lidehäll (Britney, Kylie etc.). Read more.
8. 5 Seconds of Summer
Thanks to a support slot on One Direction's last arena tour, 5 Seconds of Summer are an established act among teenage girls, even though they've never even released a single. Since I last wrote about them they've signed a deal with Modest! and Capitol Records, and played two sold out nights at Koko in London. I went to see them and it was the screamiest gig I've been to in years (definitely a good sign). Read more.
9. Gorgon City
I predict Gorgon City will have one of the first big hits of 2014 with their new single Ready For Your Love, which features MNEK. The track fits with the house-pop trend of 2013, but with more soulful vocals and more complex songwriting (though the chorus is typically repetitive). If there is a vacancy for "the new Disclosure," Gorgon City have got to be in prime position. Read more.
10. Joel Compass
Although I'm not that keen on Joel Compass' latest single Run, I decided to include him here after hearing recently from the ever-reliable Popjustice that he has some proper pop songs up his sleeve. It's about time for the UK to embrace a black male solo artist who's a bit cooler than Craig David and Lemar. The interviews he's done so far show he's cute and likeable, but needs to work on his confidence. Read more.
For more future stars in your inbox every week, sign up to my Future Pop mailer.