We all know that music success is really impossible to predict, but it's fun to try. Last year I did pretty well, with artists including Little Mix, Rita Ora, Jake Bugg and Azealia Banks on my list. Ariana Grande hasn't quite taken her place as the next Miley Cyrus yet, but maybe 2013 is her year, and I reckon we'll be hearing a lot more about Bastille over the next few months too.
To achieve big record sales and chart success today, you need the support of the media, the public and the music industry. Some of the artists below already have all three of those boxes ticked, while others only have one or two, but I think they all stand a real chance of completing the set and going on to great things this year.
1. AlunaGeorge
This electro-R&B duo are leading the way with an innovative sound and two big buzz singles, but they've luckily avoided the top 20 so they are still eligible for (and have a great chance of winning) BBC Sound of 2013. Read more.
2. Haim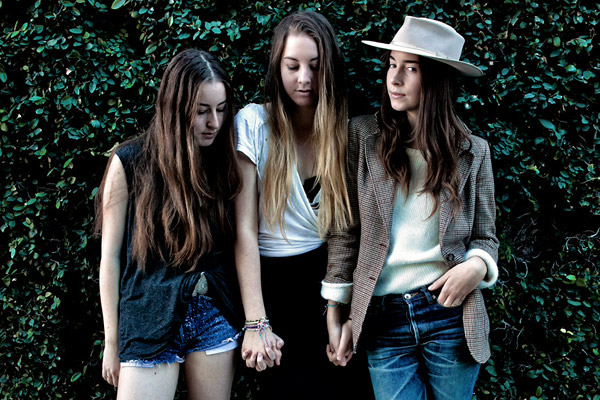 Haim have successfully tricked the indie kids into foaming at the mouth over songs that sound like Fleetwood Mac, and for that they get a gold star and a big hit album in 2013. Read more.
3. The Neighbourhood
The Neighbourhood's recent London gig confirmed to me that they're set to be huge, as the crowd was full of genuine fans (not just next big thing-hunters) and the frontman was full of star quality. Read more.
4. Tom Odell
Tom Odell's already won the Brits Critics Choice award and his song Another Love features on the new Burberry advert – the only reason he may not succeed is that he's too good-looking (do you remember the last attractive, successful male singer-songwriter?). Read more.
5. Macklemore & Ryan Lewis
Indie-hop duo Macklemore and Ryan Lewis make music that's cool, entertaining and moving, meaning they could be big on the single and album charts in the UK, just as they are already in their home, the USA. Read more.
6. Ella
Mysterious pop prodigy Ella is gradually making herself known, playing gigs with Rudimental and featuring on a new Bastille mashup No Angels, but I hear she's got even more impressive collaborations yet to be revealed. Read more.
7. Chvrches
Like AlunaGeorge, Chvrches have benefitted from having a really innovative and unique sound, and the fact they've been so positively received despite standing out a mile from current chart fare bodes very well for their future. Read more.
8. Imagine Dragons
This indie-rock band are already big news in America and their Alex Da Kid-produced songs are starting to pick up support from Radio 1, so I reckon it's only a matter of time before the UK fully catches on. Read more.
9. Rainy Milo
2013 should be a great year for Brit School girls, with Ella, Sasha Keable and, so far unsigned but perhaps most interesting of all, Rainy Milo on track for success. Read more.
10. Nikki Williams
With her first single crediting Sia and Stargate, Nikki Williams is clearly a big budget project for Island Def Jam, and Kill Fuck Marry could be a huge breakthrough hit if it can overcome its name to get radio support. Read more.
For more future stars sign up to my Future Pop mailer.