It was very close between the top two songs this year, but in the end I went for this one simply because it will annoy more people. What is life if you can't shake up a few bores? If I don't get any complaints about this choice I will be sorely disappointed. Bring it on, bores!
The No.1 Most Poptastic Single of 2012
NICKI MINAJ – POUND THE ALARM!!!!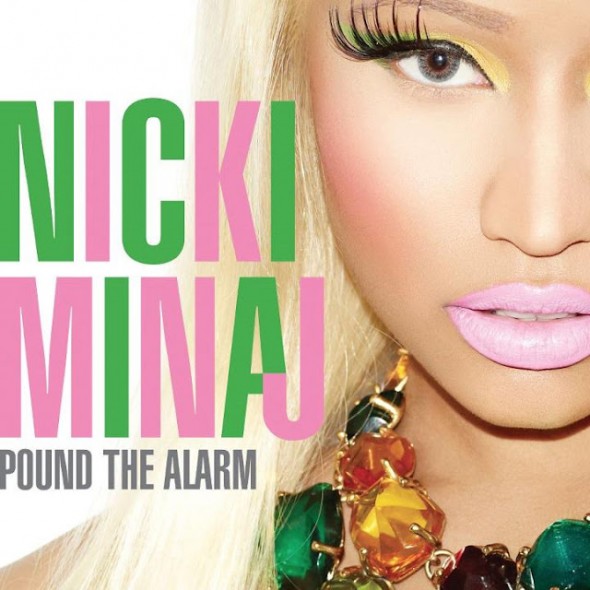 Clashtastic
Released: 15th June
Writers: Onika Maraj, Nadir Khayat, Carl Falk, Rami Yacoub, Bilal Hajji, Achraf Jannusi
Trivia: Nicki asked her fans to choose the next single from her album Pink Friday, and they chose Va Va Voom, but she ignored them and released this anyway. I would have done the same, Nicki.
Best bits: 1. You know we getting hotter and hotter, sexy and hotter, let's shut it down… pound the alarm!
2. Oh, oh, oh, come fill my glass uh-up a little more
3. Yo, what I gotta do to show these girls that I own them?