Last night I went to see the bands from the new series of The Big Reunion perform live together for the first time. I attended the same event last year, with the acts from the first series, and I can't say that the new show was anywhere near as exciting, but it was still a very entertaining and enjoyable night out, especially for a pop geek like me. Last year's show felt like the Smash Hits Poll Winners Party, with every audience member transported back to their teenage years, and the atmosphere was electric. This time, I felt the audience was gossiping and mocking the acts as often as they were getting into the nostalgia and fun of the evening. However, there were some brilliant moments, such as when the crowd were equal parts embarrassed and delighted by singing along to Freak Me, and when they danced in the aisles to I Wanna Be The Only One.
The show will be broadcast on ITV2 in a few weeks, but here's my preview of what you can expect.
A1 – Take On Me, Caught in the Middle, Like a Rose, Same Old Brand New You
A1 were the group I was most a fan of from the line-up and therefore most looking forward to. As I've followed their story throughout the "unknown" years, it was amusing to see them doing the dance moves (these days they perform with instruments) and of course they had some of the best songs of the night, but it was strange to see a band that moved forward in such a dignified way take a step back. Ben carried their sections of the show with his strong, distinctive pop voice, charisma and good humour – he is one of the greats in boyband history. My hope is that this exposure will enable them to do more UK shows like the highly enjoyable 2011 gig.
Eternal – Stay, Don't You Love Me, The Power of a Woman, Someday, I Wanna Be The Only One
Eternal's heyday was just before I got into pop music in 1998, so I only knew the big hits, but I was still impressed with their performance. The Power of a Woman and I Wanna Be The Only One were two of the most fun moments of the night, which everyone got into (I almost lost an eye to the guy next to me's dance moves!), and Easther's vocals during Stronger were fantastic. We're yet to see the Big Reunion episode where Kelle first meets up with the Bennett sisters, but I can't imagine it went too well, as their attempts at chemistry were awkward. There was one particularly odd moment where Easther had to remove Kelle's coat while she was talking to the crowd! Nonetheless, their talent and good songs made their sections of the show enjoyable.
5th Story – Freak Me, I Can Make You Feel Good, Flip Reverse/Crossroads, I Breathe Again, Spirit in the Sky
I wasn't a particular fan of Dane, Kenzie, Adam, Gareth or Kavana when they were famous, but somehow 5th Story ended up being my highlight of the night. It was incredibly surreal, and at times I didn't know whether to laugh or sing along. During I Breathe Again, when Kenzie turned the fast-paced bridge into a rap and Adam's vocals continued playing even as he walked off stage, still wearing his tight tank top from the 90s, I ironically couldn't breathe. I watched open-mouthed as Gareth Gates led a gospel-rock version of Spirit In The Sky, dressed a bit like a vicar. However, the concept worked well on tracks like Freak Me and Flip Reverse, which were crowd favourites. I'm not sure if it was the best or worst thing I've ever seen on stage, but it was highly entertaining.
Damage – Ghetto Romance, Wonderful Tonight, Forever, Love II Love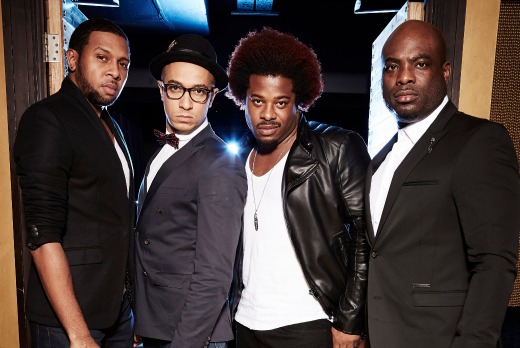 Damage never did much for me as a boyband, and unfortunately I didn't feel that had changed when I saw them perform last night. There are some good singers in the group, but very little personality, and their songs were weak. The only one I really enjoyed was the cover, Wonderful Tonight. The rest was a bit of an indistinct dirge-fest. It's also hard to call it a reunion when only the four who have been performing together over the past few years turned up. Although he appears in the TV series, Coree, the member who left the band first, didn't take part in the live show. At least Eternal suffered through the awkwardness for their fans!
Girl Thing – Girls On Top, Roar, Last One Standing, Pure and Simple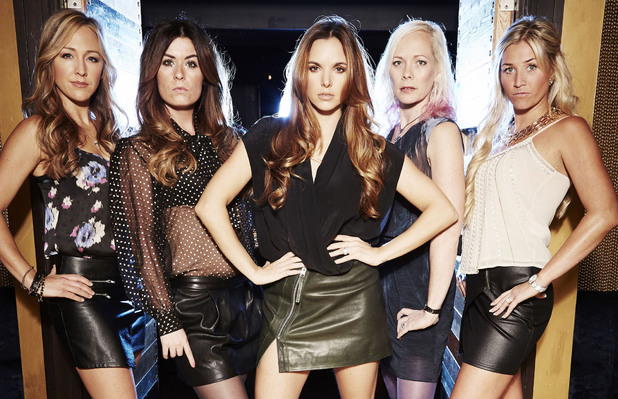 When Girl Thing first came on stage a few people sat down, and I was really nervous for them, but luckily most of the audience were positive and seemed to enjoy their section of the show, even if the songs were unfamiliar to many. There was some confusion when they sang Roar, as no-one else was doing new covers, but it was fun to see the song performed by a girlband. Seeing them perform Pure and Simple was also a great insight into what could have been. Might it have been their Whole Again and saved their career, if it hadn't been cruelly snatched away? We'll never know. The girls all looked good (much better than they did on the TV show) and I found myself wishing they'd had more of a career.
3T – Anything, I Need You, Stuck On You, Why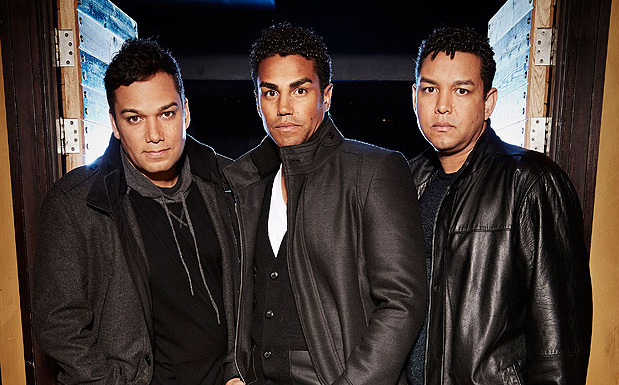 I was least interested in 3T, as they were also a bit before my time, and I'm not really a Michael Jackson worshipper. However, they were surprisingly popular. I think their supporters in the audience were a mix of Jackson fans and girls who were into the "vocal harmony group" style of boyband, which was big at the time but seems pretty dreary now. The songs were like off-cuts from the first Backstreet Boys album, ditched before anyone had bothered to write a hook. The vocals sounded very similar to Michael, which made me wonder if that's a genetic thing, or they've spent their whole lives learning how to perfectly imitate their late uncle?