I've set myself a challenge to analyse the highest new entry to the UK singles chart top 10 each week. This week it's the best new Christmas single in quite a while…
#3 – Leona Lewis – One More Sleep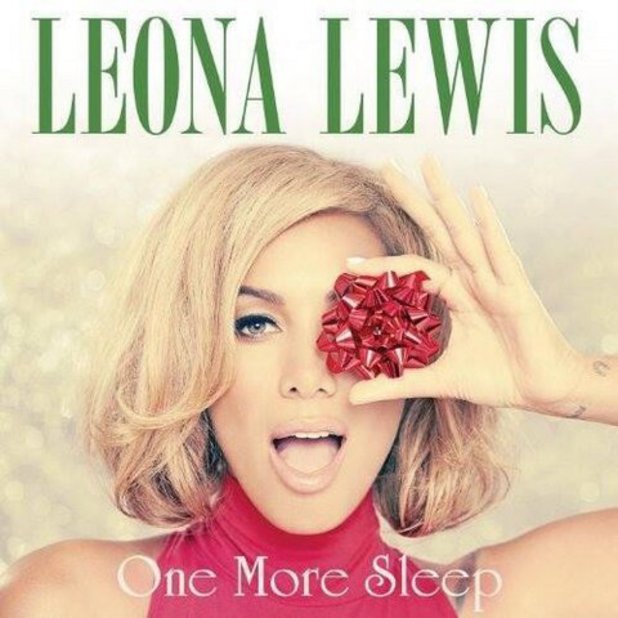 Leona Lewis has experienced an unusual chart run for an X Factor act with her new single and album. Both One More Sleep and Christmas, With Love initially charted low (34 and 25 respectively) before racing all the way up to the top. They're each in their relevant iTunes top fives as we speak. Leona's chart climb is, of course, partly due to the fact that Christmas is getting closer, but also caused by low expectations from the public. A couple of years ago she was by far the most successful X Factor alumnus, but her last single Lovebird (the second from her third album, Glassheart) shockingly sold only 600 copies and failed to make the top 200.
Prior to the release of Christmas, With Love, there was little interest in a new Leona Lewis album, regardless of the theme. However, Syco have done what they do best with Leona, and brought her back to mainstream mum music. After a flop like Glassheart, all ideas of artist development and cool positioning are out of the window: You aim for the lowest common denominator market or face getting dropped. Luckily for Leona, someone at Sony still has faith in her, as they didn't just hand her a list of the top 10 most overplayed Christmas songs to cover. Christmas, With Love does feature the expected classics and hymns (White Christmas, O Holy Night etc.), but it also featured a fantastic lead single written and produced by some of the U.K.'s best pop people.
[youtube=http://www.youtube.com/watch?v=j-_1-uJ6Ml4]
Leona co-wrote One More Sleep with Biff Stannard, Iain James, Jez Ashurst and Bradford Ellis, and it was produced by Biff and his regular partner Ash Howes. The track has received strong support from radio and the music channels, reaching no.8 and no.11 on the radio and TV airplay charts so far, which I think is due to both the quality of the song and the huge gap in the market for good new Christmas music. As much as we all love All I Want For Christmas Is You and Last Christmas, it's time for some new tracks on the Christmas pop playlist, and I hope other established acts follow Leona's lead and release original Christmas songs next year.
Come back next Monday to read my thoughts on the highest new entry in the top 10. Could it be Sam Bailey, AC/DC, Ed Sheeran or one of those cheesy granny songs that sells loads of CDs at Christmas? Tweet me your predictions now!