Bluebell at Koko, 30th Aug
I was quite surprised to hear that new indie-electro-poppers Bluebell were supporting alternative rock band Bush, but when I saw their performance it made a lot more sense. Bluebell's live show and new songs were a lot rockier than their singles Normal Heights and Cinderella had led me to believe, but I enjoyed them nonetheless. The rockier sound makes them stand out from the slew of female-fronted indie-electro-pop acts, and makes them more engaging to watch live. They had great energy and lead singer Annabel Jones (daughter of Davy Jones!) has plenty of talent and stage presence. I hope they'll get a look-in for the Sound of 2013.
Lady Gaga at Twickenham Stadium, 8th Sept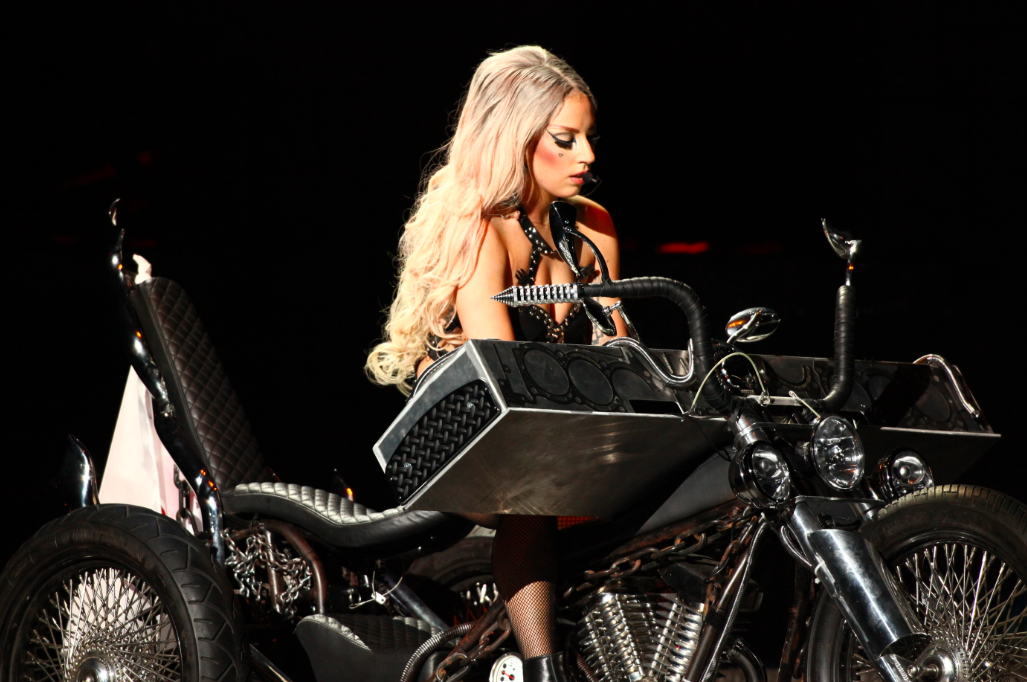 After four years, and many changes of opinion ranging from obsession to hate, I finally got the chance to see Lady Gaga live last weekend! I wasn't too impressed with the venue and won't be keen to attend another stadium gig, as I couldn't see well and the sound was poor. However, Gaga's show was everything I expected it to be – 50% amazing and 50% self-indulgent nonsense. There were a few of my favourites missing from the setlist but the effort and imagination that went into the show was very impressive. The attempt at a storyline was futile (it made no sense) but Gaga was surprisingly sweet and genuine with her fans and she is unbeatable for singalong moments.
The Cab at St George's Hotel, 11th Sept
The Cab are an American pop-rock band who I first wrote about in 2009, intrigued by their *N Sync-esque sound. Three years, two albums and two record labels later, they're now releasing their debut single Bad in the UK and popped over for a promotional visit this week. I was invited to check them out at their showcase in a London hotel, where the lead singer and keyboard player (both called Alex) played Bad, the follow-up single La La and a rather less welcome Ed Sheeran cover acoustically. These days they're more Maroon 5 than *N Sync, but there's some good songwriting there and with a bit more radio support they could have a hit.
Ms Mr at Birthdays, 12th Sept
The hotly-tipped new band from the Neon Gold stable plays their first UK gig at a cool venue in Dalston – it was no surprise that Ms Mr's show at Birthdays was packed with A&Rs and industry types, even though they've already been signed by Sony. Sadly the combination of small venue with low stage and a packed audience meant I couldn't see much, but they did a fairly long set for a new act. I enjoyed all their songs, but none came close to the quality of their first release and online hit Hurricane, which got a great response from the crowd. They also did a cover of Time Of My Life by Patrick Wolf, which was a fun surprise!