On Monday, Radio 1 are celebrating 10 years of legal downloading by counting down the top 100 best-selling downloads of all time. The UK Official Download Chart was launched in 2004, but it wasn't until 2005 that download sales were counted in the UK Singles Chart, and only in 2007 were songs able to chart if there wasn't also a physical release. That rule seems crazy now, as only one single (Last Night by The Vamps) in the current top 10 is available on CD.
It's safe to say that in 2014, the transition to the digital era in terms of single sales is at least 90% complete. Physical sales still make a difference on occasion, with boybands, charity singles and X Factor winners, but most weeks you can easily predict the official top 10 by looking at the iTunes chart. This means now is the perfect time to analyse the singles chart as a reflection of how the digital era has re-shaped the music industry on a larger scale.
I think the biggest change, and one I wholeheartedly welcome, is the fact that consumers now buy singles based almost solely on what they sound like. There used to be several other factors which heavily affected sales. Adding a CD single (or a "cassingle", as I used to buy) to your collection was about defining your identity – would you be proud to show off this record to your friends? There was also the appeal of attractive CD covers (which often doubled as posters when I started buying music), and the desire to keep your collection complete. It never seemed weird to buy a CD just to own it, and I still have several I've never even listened to.
There are a few reasons you might legally download a single and not listen to it (for example, you already got it for free or illegally downloaded it, but want to support the artist on release week) but I can't imagine it's very common. You might let your friends browse your iTunes, but most people's digital music collections, like most things we "own" digitally, are kept relatively private. Therefore, you could say that digital music purchases are more "honest" and true to our musical tastes, with much less regard to what owning these songs says about us.
Over the last few weeks, I've noticed the effect of this change in full force in the UK chart. New artists are emerging, practically overnight, and debuting at the top with extremely impressive sales. Kiesza, Sigma, Shift K3y and Route 94 are just a few examples, with Mr Probz set to do the same next week. If you asked the average person, or even a dance music fan (note that all these singles are dance tracks), if they knew anything about those artists, they'd pull a blank face. But play them the song, and they'd probably know it.
This fact might not sit well with indie/rock fans, but dance music is the genre which, more than any other, has always been judged on the quality of the music as the most important factor. When you're out clubbing, you don't care who created the music, you just want to dance and have a great night. Therefore, dance acts are typically quite anonymous, and they work on a track-by-track basis rather than concerning themselves with structured album campaigns. Labels choose to release and promote only the records that are connecting in the clubs (and now also online, on sites like YouTube, Soundcloud and Beatport).
The transition to digital single sales is not the only reason dance music is dominating the chart in 2014. It's also thriving thanks to geeky young producers who were experimenting with Logic and Pro Tools in their bedrooms before they were old enough to go to clubs. Young people who grow up with the Internet have access to a wider range of musical genres than any previous generation, and the effect of this is seen in their highly creative and innovative work. The new breed of producers mix and match genres and styles from various eras and music scenes around the world until they make a hit. Once a song goes viral online and in the clubs, it can quickly become a mainstream smash with the support of influential radio stations and DJs.
The effect of download sales on the UK Singles Chart has worked in the favour of dance artists, and the same can be said for hip-hop and rap. This is another genre where fan loyalty is rare, and a song's success depends on how well it connects with the music-buying public. Artists use "the viral factor" to achieve a hit. A good beat or sample can sometimes go viral, but most often it's a fun or controversial lyric. Pitbull, Flo Rida and will.i.am are among the big stars who swear by this formula.
With rock and indie music, the effect of the downloading revolution is difficult to analyse, because the artists didn't have a strong presence in the singles chart before and don't tend to see it as a marker of success. The only artists in the current top 40 all made their name before downloads dominated (Paolo Nutini, Coldplay and the Kaiser Chiefs), and they all fare better in the albums chart. Overall, rock and indie has little presence in the singles chart today. Both genres are surviving out of the limelight, but I suspect the difficulty of getting a rock or indie track into the singles chart contributes to the fact this style hasn't had the resurgence that was predicted.
And finally, we come to the most important genre of all: POP! If you subscribe to the definition of pop as "whatever is popular" then it's impossible for pop to not be in the chart, but if you're talking about music with a "poppy" sound and presentation, you can still say the current singles chart is full of pop music. However, artists whose equivalents ten years ago would have relied on fans wanting to own CDs as band merchandise and proof of their dedication are under pressure to convince young people to spend money on something they'd quite happily just listen to on YouTube.
The Vamps, who I mentioned earlier as the only current top 10 artist to release a physical single, have been notoriously creative in finding ways to propel their songs up the chart. Their methods include signings, a wide variety of formats (some of which I'm told have broken Official Charts Company rules), and of course a genius social media campaign. The Vamps' team give fans what they want (access to the band and physical products with photos of cute boys) in exchange for the fans doing what they want (getting them a higher chart position and making the band more profitable).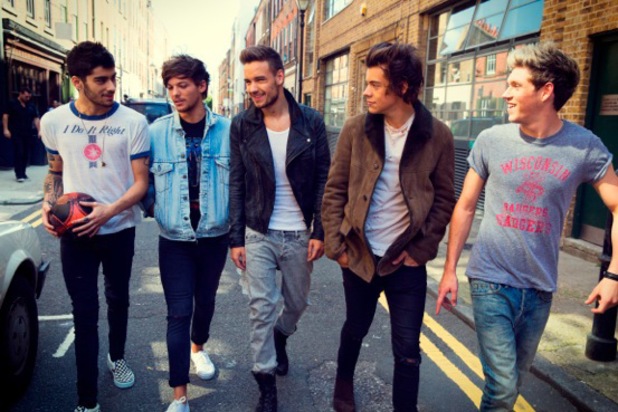 Despite The Vamps' huge fanbase they're yet to reach number one, and it's notable that their singles always slip down the iTunes chart during release week, showing that their sales are based on fan loyalty more than song quality. If the music appealed to a non-fanatical audience, their presence in the iTunes chart (along with other mainstream media exposure) would generate more sales, a crossover which can occasionally happen, for example with One Direction's Story of My Life and Move by Little Mix. With each song these acts release, they hope it will be one of those rare crossover hits, but the tricks employed by acts such as The Vamps are put in place to cover up the times when it doesn't happen.
People outside of the music industry often say that chart positions are no longer relevant, and in a sense that's true as acts can survive without chart success by dominating a niche market. However, anyone who has attended a label planning meeting will agree that chart positions are as important as ever in pop. A band's success is still judged on chart positions, and a 50,000-selling no.1 is still preferable to a 70,000-selling no.2. This is because, in pop, perception is everything. You can't sell tour tickets and merchandise or sign big money endorsement deals if you're not perceived as a success.
The digital download market has definitely shaken up the singles chart, and I find it fascinating to analyse the changes. It's sad that we can't pop down to Our Price and choose the single with the most appealing cover for 99p, as I used to do with my pocket money, but these days there are more chart stats and prediction techniques than ever for us music geeks to pore over. We're starting to settle into this new era now, but as technology develops, for example with the proposed addition of streaming to the official chart, it won't be long before the goalposts move again and artists have to adjust to another new chart landscape. I'll set myself a reminder in 2019 to write a follow-up to this post, as I'm sure there will be plenty more to say.